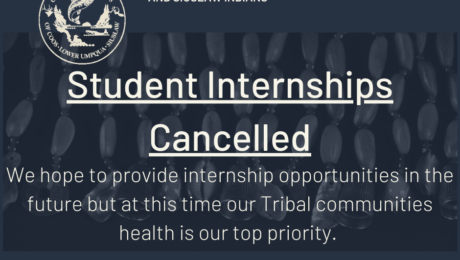 Due to the ongoing Covid-19 pandemic, CTCLUSI Summer Student Internships have been canceled this year. We hope to provide internship opportunities in the future but at this time our Tribal communities health is our top priority. Please stay safe and continue to practice CDC recommended safety guidelines concerning the coronavirus.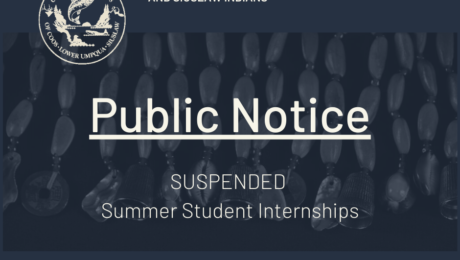 Unfortunately, due to Covid-19 as well as the health/safety of our Students and Employees, Tribal Council has had to suspend the 2020 CTCLUSI Summer Student Internship Program. This decision was not made lightly and comes with a heavy heart as this program has served as a catalyst for the educational goals of our college students. We look forward to future Internship opportunities in the years to come. Download alert
For additional information please contact Stephanie Watkins 541-999-1360 or Pam Hickson 541-999-7860
The CTCLUSI Student Intern is a paid internship with the goal to assist current College Students in
supplementing their work and education experience based work experience along with their needs, desires and interests.

Minimum Requirements:
Must be a member of the Confederated Tribes of Coos, Lower Umpqua and Siuslaw Indians
Must be an Enrolled Full-Time Student (Sophomore status or above) OR recent graduate (within 6 months) in/from any Accredited College including on-line schools (NOTE: Students may qualify even if they are not on a Tribal educational stipend)
Must have verifiable transcripts that show a current GPA of 2.0 – can be obtained from your college's registrars or campus placement office.
This position is subject to pre-employment drug testing and criminal history background check which may include fingerprinting.