Mission Statement
The Confederated Tribes of Coos, Lower Umpqua & Siuslaw Indians Youth Council strives to protect and preserve the cultural, spiritual, and traditional values of the Coos, Lower Umpqua, and Siuslaw Indians.
Youth Council aims to embrace our cultural traditions and strengthen our Tribal community as well as positively impact the communities in which we live.
Youth Council works towards a common good while always being mindful and looking forward to the next seven generations by being good stewards of the lands, waters, and communities in which we live.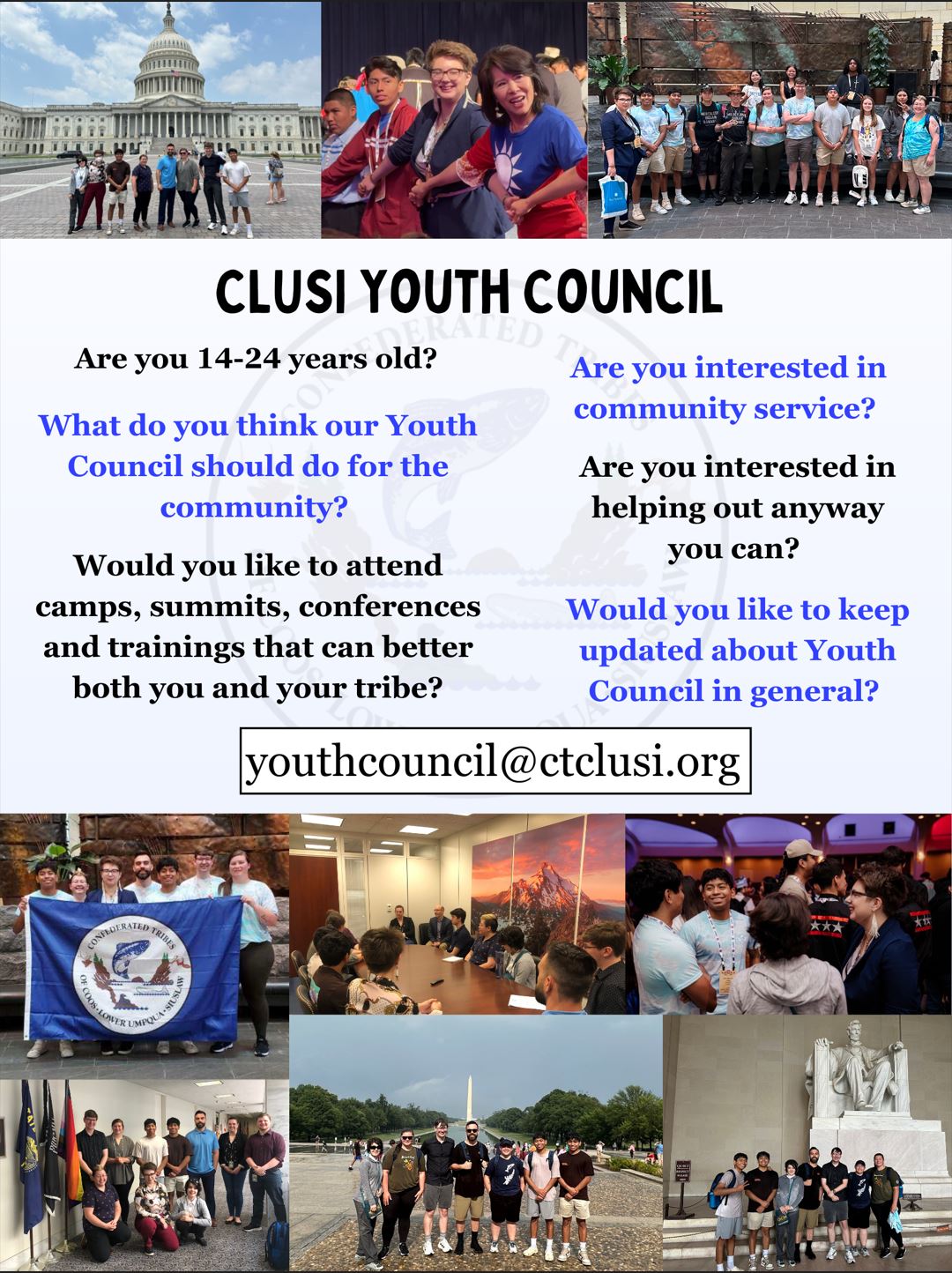 Tribal members login to view the upcoming Culture Class Calendar and Virtual Youth Culture Activities zoom recordings.