Monday, 13 September 2021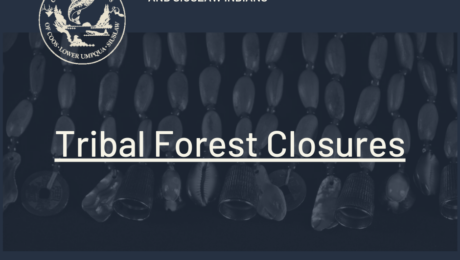 All,
Effective immediately, the Tribe will be instituting a closure of the Tribal Forest for all areas where the Industrial Fire Precaution Level (IFPL) is at Level II or higher. This closure is necessary to protect the Tribal Forest from the risk of loss due to wildfire.
IFPL's are updated throughout fire season by the Oregon Department of Forestry (ODF) and the Coos Fire Protection Association (CFPA), which are responsible for protecting the Tribal Forest from wildfire. ODF and CFPA monitor fuel moisture levels as well as weather trends throughout fire season, and adjust the IFPL's accordingly.
Note that after the recent rain event, all seven of the Tribal Forest tracts are currently at IFPL I. This means that all areas of the Tribal Forest are currently open. The table below shows the current IFPL and closure status for each tract on the Tribal Forest.

Tribal Forest Area
Fire Protection Zone
Current IFPL
as of 9/20/2021
Current Closure Status as of 9/20/2021
Lake Tract
WT-1
IFPL I
Open
Smith Tract
WT-1
IFPL I
Open
Tioga Tract
CS-2
IFPL I
Open
Macy Tract
CS-1
IFPL I
Open
Umpqua Eden
CS-1
IFPL I
Open
Coos Head
CS-1
IFPL I
Open
Talbot Tract
CS-1
IFPL I
Open
Please see the attached closure notice for more details on this closure, as well as information on how to obtain the current IFPL for specific areas on the Tribal Forest. Please contact me if you have any questions or concerns.
Thank you,
Colin Beck, Forest Lands Manager