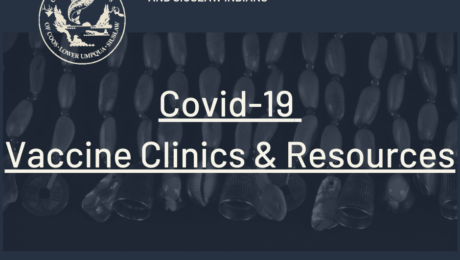 Check here for a list of resources and clinic links available.
***Originally published 4/20/21.
CTCLUSI has ended our independent first-time dose clinics. Our second dose (booster) clinics will be complete in May, 2021. CTCLUSI has been closely working with Local Public Health here in Coos County to ensure that our community stays safe, informed and protected. CTCLUSI has played a small role in helping our Local Health Partners with vaccine clinics, and will continue to do so. Please keep an eye on the resources that are provided for updates.
Recently local pharmacies have taken on an important role of vaccinating our Communities as well. Coos Health and Wellness, Bay Area Hospital, Coquille Valley Hospital, Southern Coos Hospital, and the Coastal Community Center have all held large vaccine events and recently have had difficulties filling their clinics, even when opening it up to everyone to prevent wasted vaccine at the end of a clinic day. Partnering with our local partners also allows for our CTCLUSI staff to have more time to provide services for our Tribal members and community.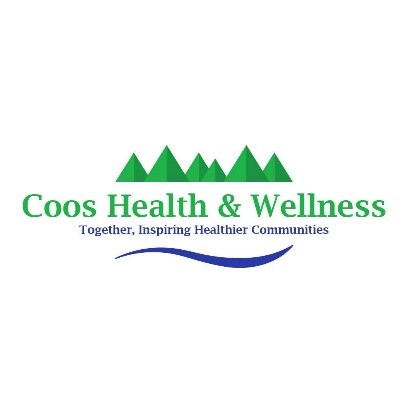 CTCLUSI and Coos Health and Wellness are partnering to get Pfizer into Coos County.

Pfizer is approved for individuals 16 years of age and older.

Keep an eye out for updates on this CTCLUSI website.

Tribal Members:

Please make sure that you answer your phone for auto-dialer message for information about future clinics. If you don't have Voice-Mail set up, please do so, so you don't miss this important message.

We will do our best to send out Post-Card updates once we have more information, and as time permits. Once we receive Pfizer, CHW will have a two-week span of time to use it.

Coos Health and Wellness

Facebook Coos Health & Wellness updates: https://www.facebook.com/CoosHealthWellness/

CHW has been posting information about other LPH community Vaccination events like Bandon Community Center, Bay area Hospital Vaccine Clinics, and more.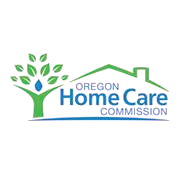 ***Update 5/11/21
How to get your COVID-19 Vaccine.
Check with your local pharmacy to see if they are participating in the administration of a COVID-19 vaccine.
Here are some links to information about the COVID-19 vaccine, and how to sign up for a vaccination by county/area: Coos, Curry, Lincoln, Lane and Douglas.
Coos County:
Book appointment: https://www.cvhospital.org/vaccine/#more-2038
Lane County:
COVID-19 vaccine page: https://lanecounty.org/government/county_departments/health_and_human_services/public_health/2019_novel_coronavirus__c_o_v_i_d19/vaccine_registration_information
Schedule a vaccine appointment: https://www.cognitoforms.com/LaneCountyCOVID/LaneCountyCOVID19VaccineScheduling
Lincoln County:
Vaccination Schedule:
https://www.co.lincoln.or.us/hhs/page/lincoln-county-covid-19-vaccination-schedule
Douglas County:
https://douglaspublichealthnetwork.org/covid-19-vaccination-information/
Curry County:
Vaccine Infromation: https://oregonstate.app.box.com/s/otaurove4ealwytmw6h4qxc1y52s6evm
Sign up for a vaccine: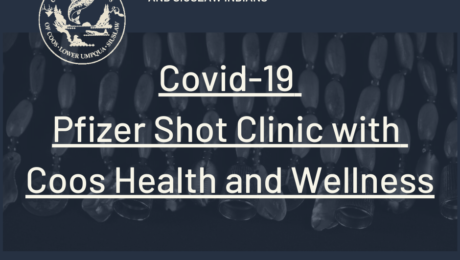 This Shot Clinic has passed and is no longer available.
Age's 16 and older, Saturday, May 8, 2021
Location: Coos Bay Fire Department. Drive thru clinic starting point: 350 S. Fifth Street, Coos Bay, OR 97420
Need help making an appointment? Contact Kristy Petrie, CTCLUSI's Community Health Nurse at (541) 888-7521
CTCLUSI is working with CHW to get Pfizer to our community.
***updated 5/11/21