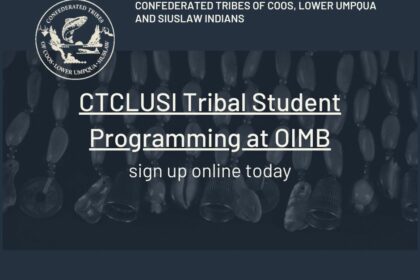 June 22nd (youth 5-10 years)
June 23rd (older youth)
Bastendorff Beach
Join us for a morning at the beach to learn about tides, sand, and what lives in/on the sand. Be prepared to do some digging!
July 5th (youth 5-10)
July 7th (older youth)
Cape Arago
Join us for an exploration of South Cove during low tide. Learn about algae and many animals that live in tide pools.
August 3rd (youth 5-10 years)
August 4th (older youth)
Charleston Marina & Pt Adams
We'll do a beach seign to look at what lives in the water just off the beach. Then we'll go on the docks where we'll examine what calls the docks home. We will also do a plankton tow and put a hydrophone in the water.
All Sessions are from 9 Am-Noon
If you have any questions, Please contact Brandy Lauby at blauby@ctclusi.org or Jemiah Wassman at jwassman@ctclusi.org
*August sessions are included in Summer School Programming.