Wednesday, 04 August 2021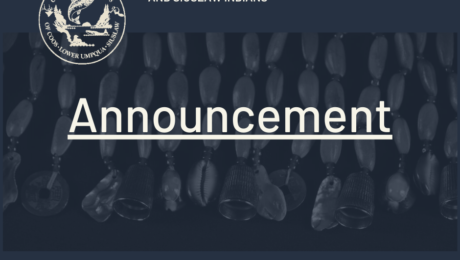 August 21st: Back to School Party
Fern Ridge
11:00 am – 2:00pm
OR
August 28th: Back to School Party
Sunset Bay
11:00 am to 2:00pm.
Please join us for a canoe pull, shinny and lunch will be at 1:00pm for both dates.
In order to make sure there is a gift for your student, please sign up at www.ctclusi.org. Only submitted applications will receive one back to school gift card. When submitting your application, please let us know if you will be attending one of the lunches. Applications will be received from August 1st through August 15th.
Please call the Education Department at 541-888-9577 or 541-888-1315 for any questions and/or to RSPV for the event.
Click the link below for more information: