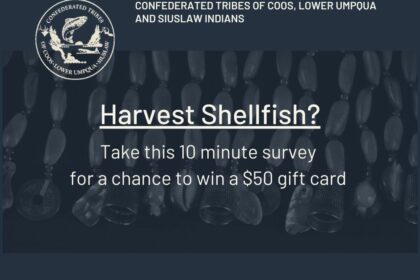 Contributed by
Taylor Dodrill, Portland State University and South Slough National Estuarine Research Reserve
Janet Niessner, Environmental Scientist, CTCLUSI
Do you harvest shellfish recreationally? Are you 18 or older? Please take our 10-minute survey for a chance to win a $50 gift card to a local business.
This survey is a part of a study being done by a Portland State University graduate student in collaboration with the Confederated Tribes of Coos, Lower Umpqua, and Siuslaw Department of Culture and Natural Resources, the South Slough National Estuarine Research Reserve, and the Oregon Department of Fish and Wildlife. The purpose of this study is to understand how shellfish harvesters view their risk of shellfish poisoning caused by harmful algal blooms (HABs), and to understand their preferences for management of fisheries during harmful algal blooms. The results will be used to develop a report that may be published in a scientific journal and to provide guidance to local managers on making coastal communities more resilient to harmful algal blooms.
To learn about HABs and the health risks associated, go to EPA.gov/cyanohabs. For any questions regarding this project and survey please contact Taylor Dodrill at tdodrill@pdx.edu.
All survey answers are anonymous, and the combined results will be made public after all survey data have been analyzed. We plan to use this information to improve safety information provided to shellfish harvesters.
You can find the survey at: https://forms.office.com/g/M3Ja7apBsR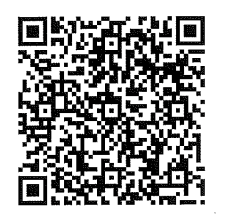 Original post date: August 10, 2022