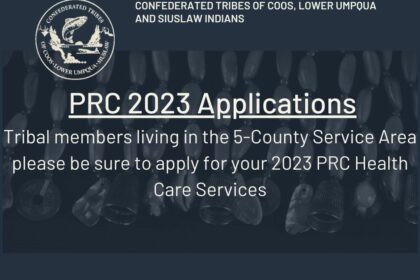 Purchased/Referred Care (PRC) program for FY2023. You must submit a new
application each year for each PRC-eligible Tribal member in your household.
This year, the deadline for applications is Tuesday, January 31, 2023.
If an application is received after January 31, 2023, PRC will only pay claims 90 days prior to the date the application was submitted for that calendar year.
Please be sure to upload the front and back of your insurance card to ensure we have the most current information.
You must complete a separate form for each PRC-eligible family member.
Please call PRC at (541) 888-4873 or (800) 227-0392 to have a hard-copy application mailed to you or with any questions.
Original post date: November 1, 2022 at 5:38 p.m.