Salmon Ceremony 2022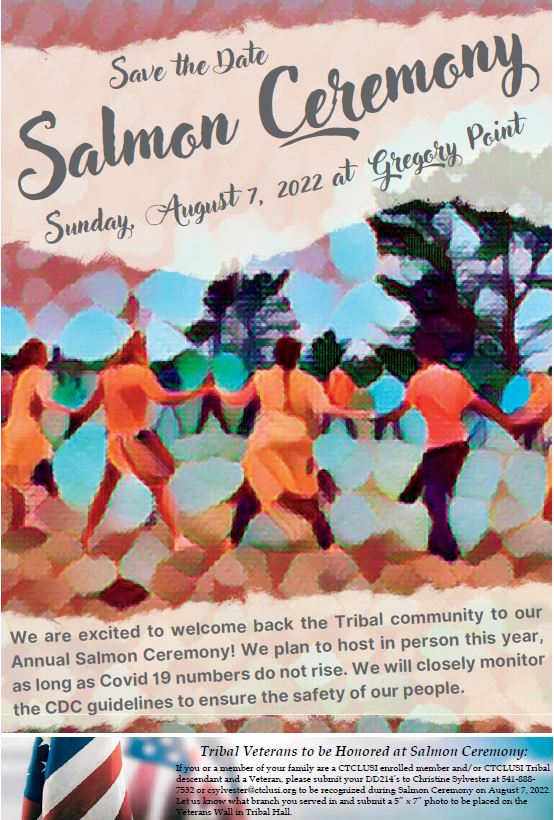 We are excited to welcome back the Tribal community to our Annual Salmon Ceremony! We plan to host in person this year, as long as Covid 19 numbers do not rise. We will closely monitor
the CDC guidelines to ensure the safety of our people. More details to follow.