CTCLUSI Summer School
July 5, 2022

-

July 8, 2022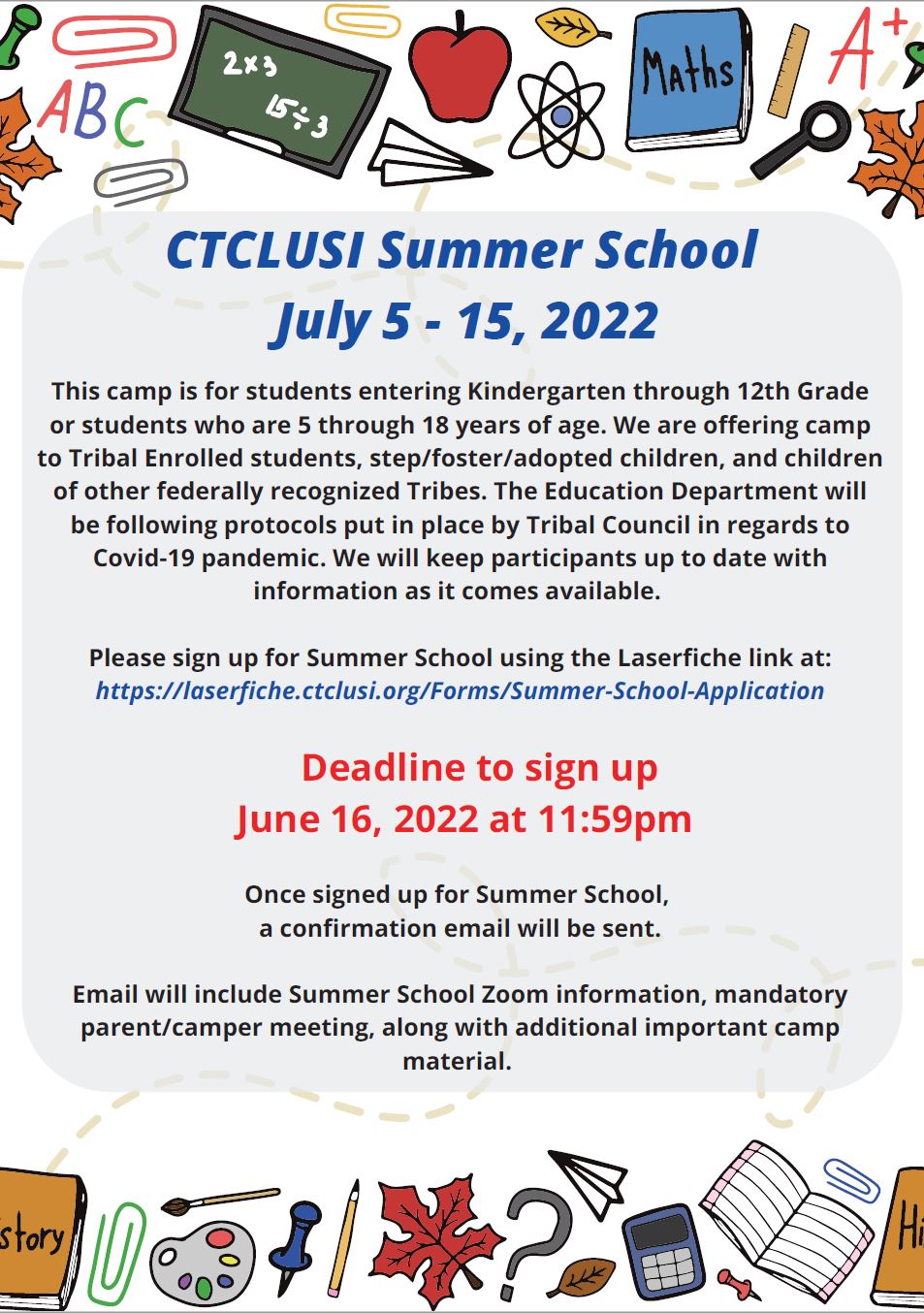 This camp is for students entering Kindergarten through 12th Grade or students who are 5 through 18 years of age. We are offering camp to Tribal Enrolled students, step/foster/adopted children, and children of other federally recognized Tribes. The Education Department will be following protocols put in place by Tribal Council in regards to Covid-19 pandemic. We will keep participants up to date with information as it comes available.
Please sign up for Summer School using the Laserfiche link at:
https://laserfiche.ctclusi.org/Forms/Summer-School-Application
Deadline to sign up
June 16, 2022 at 11:59pm
Once signed up for Summer School, a confirmation email will be sent.
Email will include Summer School Zoom information, mandatory parent/camper meeting, along with additional important camp material.