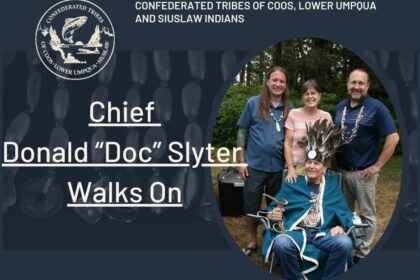 A Celebration of Life to honor our Tribal Chief Donald (Doc) Slyter, will be held On November 18th at 1:00pm at the Community Center & Tribal Hall at 338 Wallace Ave Coos Bay, Oregon
All are welcome to attend.
After a long battle, Chief Donald "Doc" Slyter has left this world to rejoin the Creator. He passed at home surrounded by his family.
His lifelong perseverance, up until the very end, would certainly make our ancestral Warriors proud. Never one to back down or admit defeat, he fought for what he believed was right.
He spent nearly his entire life living on the Southern Oregon Coast. He was married to his wife Debbie for 50 years, yet another testimony of his commitment and determination.
At the time of his passing, Donald Slyter was the acting Chief for The Confederated Tribes of Coos, Lower Umpqua and Siuslaw. His lifelong involvement with the Confederated Tribes gave him the opportunity to witness their return to Recognized status in 1984, followed by 39 years of growth and success. Never content, Chief Slyter felt an obligation not only to those Tribal Members today, but also those of future generations.
His presence will be missed by many. Without doubt, his Spirit will watch over all friends and family. Additional information on plans to celebrate his life will be shared soon.
Sincerely,
His proud sons- Tyler and Scott Slyter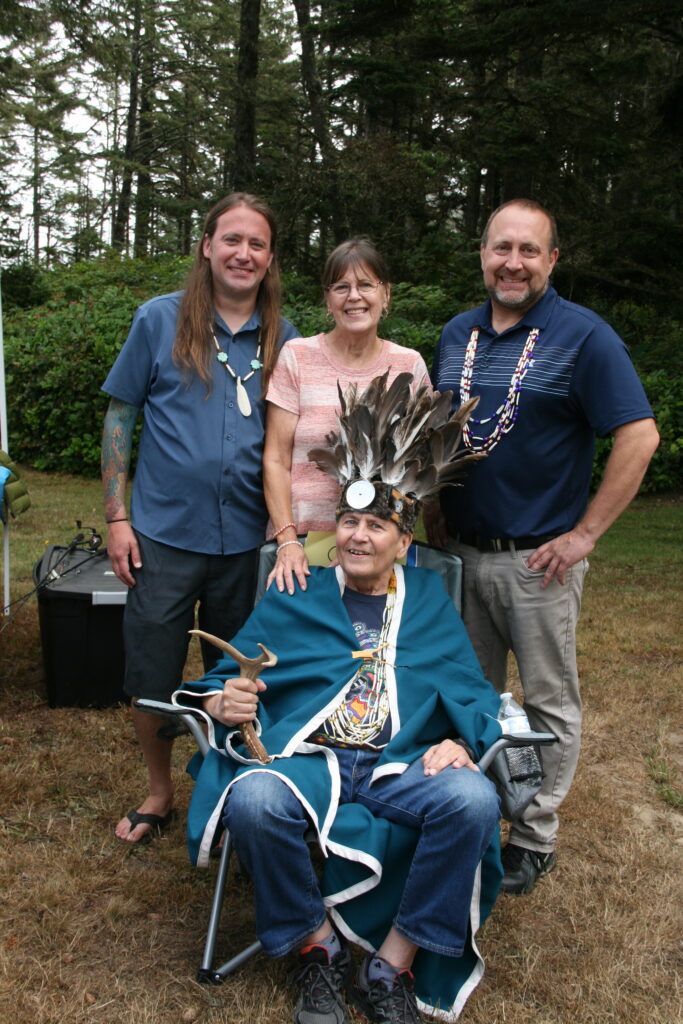 It is with a heavy heart and expressed sadness to learn of the passing of our beloved Chief Doc Slyter. Chief was a great man, a mentor and a friend to me and many others. I have known him for nearly 20 years and since I came to work for the Tribe back in 2004, he always had a word of wisdom for me. I have enjoyed working with him, and will miss the talks and interaction as he was very instrumental in our decision-making process. We did not always agree, but we always treated each other with respect and came away with a smile. My heart goes out to the family and the Tribal membership. It is never goodbye Chief, but we will see you again. I will provide more information as it becomes available. Please feel free to reach out to Tribal Council during this difficult time for our Tribe.
Brad Kneaper
Tribal Chair