Special Election Day: Hunting (trapping), Fishing, and Gathering
October 22, 2022 @ 12:00 pm

-

4:00 pm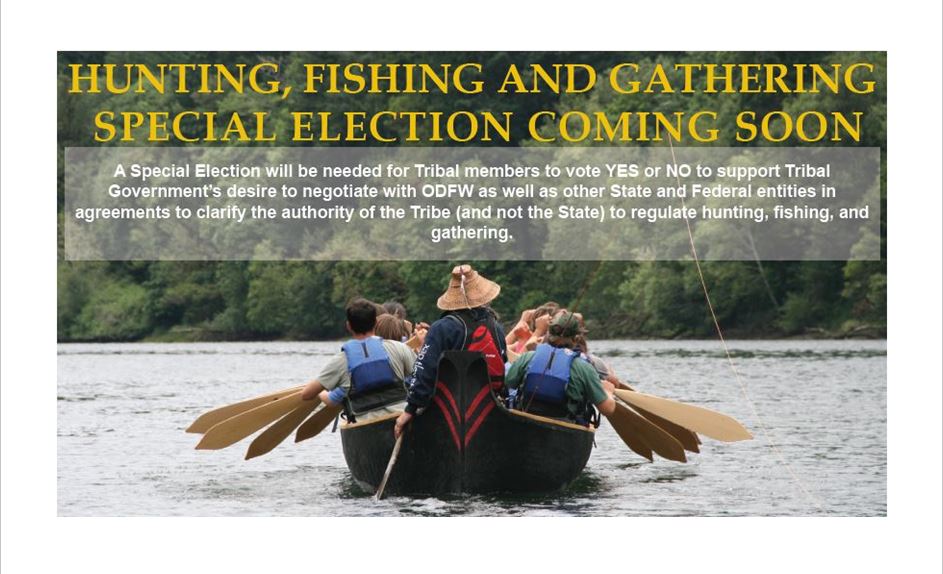 Join us for an upcoming zoom Q & A regarding the upcoming special election. Zoom meeting will be held on September 22, 2022 at 5:15 p.m. 
Click HERE to join zoom discussion
Special Election Day: Saturday, October 22, 2022
Polls will be located at the Tribal Hall, Coos Bay, Oregon from 12:00 p.m. – 4:00 p.m. You may vote in person at the polling place, and register to vote in person if you have not done so.
Ballots will be mailed to every registered voter on October 29, 2022. You must be registered to receive a ballot by mail.
Hunting, (Trapping) Fishing and Gathering Special Election Coming Soon