Outdoor Operation Rebuild Hope – Hosts Veteran Campout Memorial Day Weekend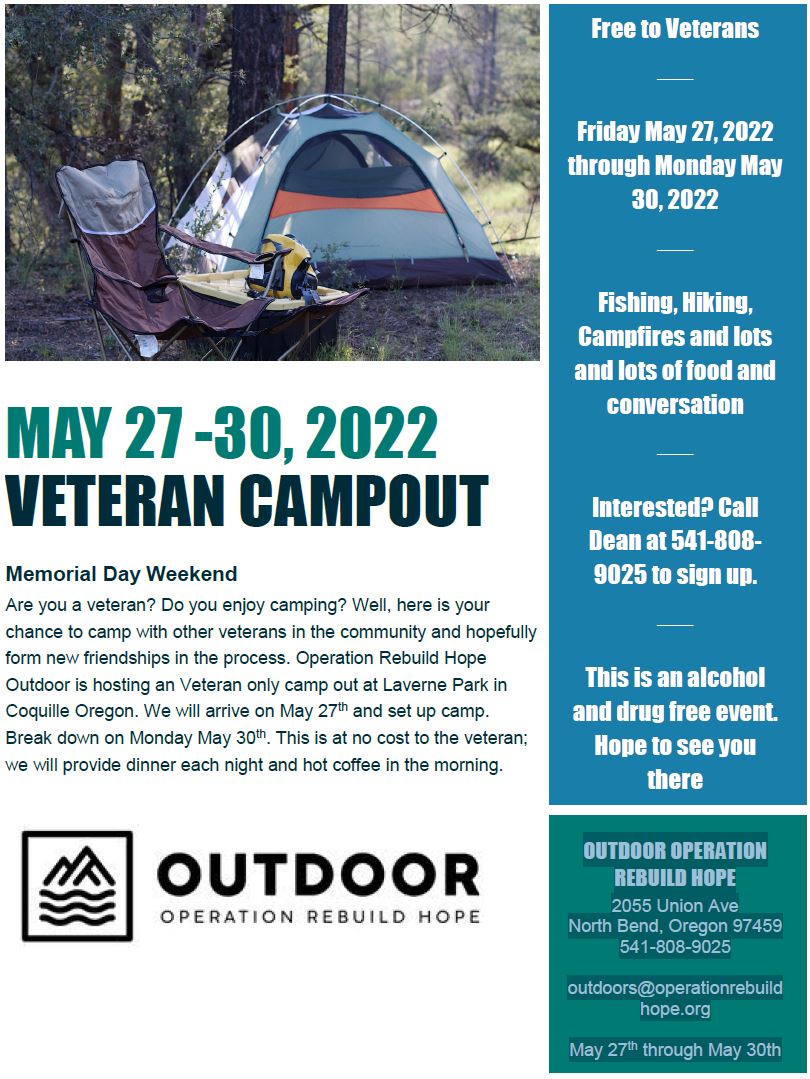 Memorial Day Weekend
Are you a veteran? Do you enjoy camping? Well, here is your chance to camp with other veterans in the community and hopefully form new friendships in the process. Operation Rebuild Hope Outdoor is hosting an Veteran only camp out at Laverne Park in Coquille Oregon. We will arrive on May 27th and set up camp. Break down on Monday May 30th. This is at no cost to the veteran; we will provide dinner each night and hot coffee in the morning.
Free to Veterans
____
Friday May 27, 2022 through Monday May 30, 2022
____
Fishing, Hiking, Campfires and lots and lots of food and conversation
____
Interested? Call Dean at 541-808-9025 to sign up.
____
This is an alcohol and drug free event. Hope to see you there
OUTDOOR OPERATION REBUILD HOPE
2055 Union Ave
North Bend, Oregon 97459
541-808-9025
outdoors@operationrebuildhope.org
May 27th through May 30th