Circles of Healing Beaded Collar Project RSVP Deadline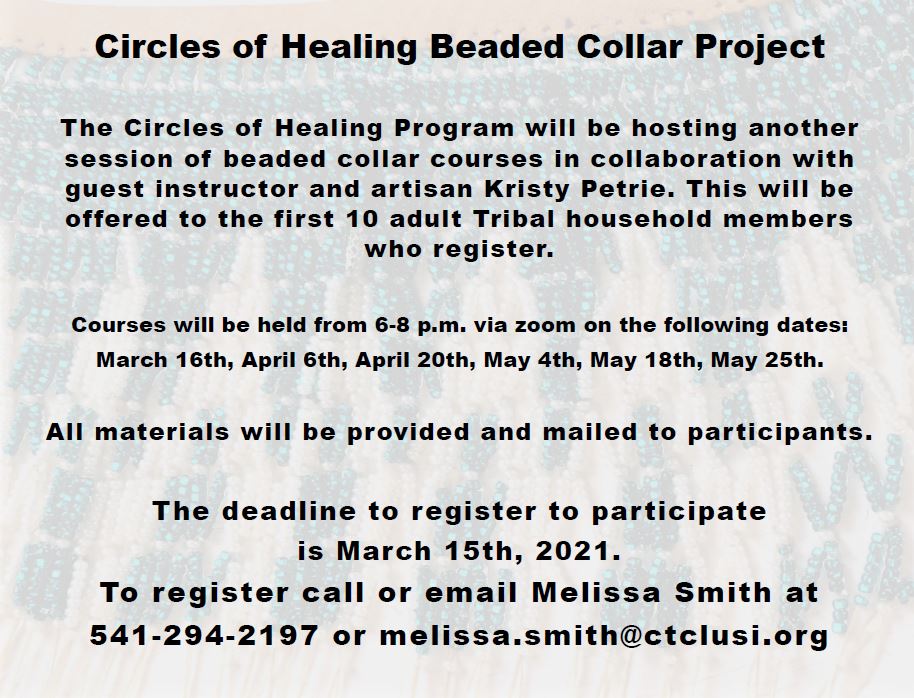 Circles of Healing Beaded Collar Project
The Circles of Healing Program will be hosting another session of beaded collar courses in collaboration with guest instructor and artisan Kristy Petrie. This will be offered to the first 10 adult Tribal household members who register.
Courses will be held from 6-8 p.m. via zoom on the following dates:
March 16th, April 6th, April 20th, May 4th, May 18th, May 25th.
All materials will be provided and mailed to participants.
The deadline to register to participate is March 15th, 2021.
To register call or email Melissa Smith at 541-294-2197 or melissa.smith@ctclusi.org