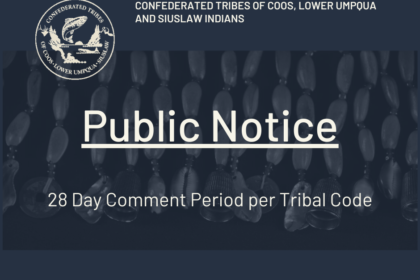 The Language Committee, newly established by the Tribal Council meets from 5:00-7:00pm on the 4th Friday of each month (with instances of different meeting dates in the cases of Holidays coinciding. At their second meeting held on September 25th, the (8) sworn in members of the Committee nominated and voted in Chairwoman Alycia Cossey, Vice-chair Jamie Beisanz and Secretary Rachael Schaefer to their Committee roles. They have been working hard at establishing Committee bylaws and on September 30th the Tribal Council approved a resolution to establish the committee as a nine (9) member Committee.
With that said, there is a vacancy for position #9. Position #9 will be posted on Oct 19th for 28 days on the Tribal website and in the November edition of The Voice of CLUSI newsletter with a deadline of November 16 or until filled.
Fill out a letter of interest form to apply.