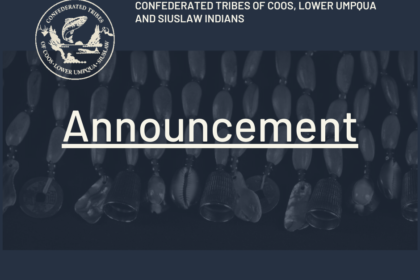 CTCLUSI Summer School
Summer school will be held from July 6th to July 16th, 2021 at the Community Center and via Zoom. This camp is for students entering Kindergarten through 12th Grade or students who are 5 through 18 years of age. We are offering camp to Tribal Enrolled students, step/foster/adopted children, and children of other federally recognized Tribes.
For questions contact the Education Department:
Josh Davies: 541-888-1314 | Karen Porter: 541-888-1315 | Eriq Acosta: 541-888-1318
The deadline to sign up is June 18th, 2021
Sign up for Summer School by clicking the link below.